About the Book:
Book: Freerunner
Author: Kathy Cassel
Genre: YA fiction
Set against the backdrop of the sport of freerunning, Kia must decide whether she will continue running or face her past abuser in order to save another child.
Night is Kia's favorite time, when she freeruns to outdistance the memories of abuse she suffered as a young child. But when former reality television star Terrence Jones arrives at their school as the new head track coach, things begin to change in unpredictable ways. Kia tries out for the team to fit in, but just as she's gaining a new sense of normal, her abuser steps back into her life. Not only that, but being on the track team causes even more turmoil. Why does the assistant coach, Cassandra Clark, dislike Terrence Jones so much, and even more troubling, why does Coach Clark dislike her so much? As the pieces of the puzzle begin to come together, Kia realizes she has to choose between running from her past or saving a child from the same sort of abuse she suffered. But will she have the courage to do so?
Click here to get your copy!
Interview with Kathy
What would you say is your most interesting writing quirk?
I'm not sure if this is a writing quirk, but I'm working on a book where the main character is both a scuba diver and motorcyclist. I felt like watching videos and asking questions wasn't giving me a feel for either. So in order to better understand my character, I took a two hour intro to scuba class. I fell in love with it and went on to get my open water certification. Then I went on to get my motorcycle license. That was an experience in itself! If she decides to skydive, she's on her own. I draw the line at skydiving.
Where do you get your information or ideas for your books?
I listen to a lot of YA books while I drive. What stood out to be was that the stories are too graphic and offer little hope. I decided to tackle those same tough issues, but to do it in a way that would be interesting to read, but would also offer hope and encouragement to the reader. Books can be very therapeutic. Freerunner came together when I was watching some teenage boys freerunning at a local park (not a common occurrence here) and decided I needed a female character who used freerunning as a literal way to run from the memories of abuse that haunted her.
What do you like to do when you're not writing?
I like to do things with my family. Even though schedules can be crazy, I try to include them in "adventures" whether it is rafting in Tennessee, scuba diving the springs in Florida or visiting little known places.
What was one of the most surprising things you learned in creating your book?
Fiction is hard. I was used to writing daily devotion books. The switch to creating stories with a strong plot and characters has taken a lot of study and practice as well as the help of an amazing fiction coach who makes me rewrite until I have it right.
Do you have any suggestions to help someone become a better writer? If so, what are they?
I would recommend reading two books by James Scott Bell. Write Your Novel from the Middle and Plot and Structure
What do you think makes a good story?
For me, a book has to grip me from the start. That means either having a character I can relate to and care about or a plot that interests me. If I get to chapter two or three and couldn't care less what happens to the main character, chances are I'm not going to finish the book.
What project are you working on now and how do we find your books?
I have a second book coming out through Elk Lake in February called Catching Hope.
Set in the country of Haiti, four teens must learn to work together to escape kidnappers and devise a plan to rescue others.
Newly adopted Lexi Michaels is taking her first real vacation ever. While her new dad, a pediatrician volunteers at a clinic in Haiti, the four teens are left in the safety of a secure resort. However, the trip is anything but relaxing as she, her twin brother Levi, adoptive brother Chad, and their cousin Jen are kidnapped while on an excursion. An earthquake helps them escape, but their perils are far from over. The teens are kilometers from civilization in a mountainous area now ravished by the earthquake.
Now the four teens must work together to figure out good guys from bad, outwit the kidnappers, and mount a rescue attempt of their own. After all the years of waiting for a forever family, Lexi wonders if she'll ever see her new parents again.
About the Author:
Kathy grew up in northern Indiana, lived in three different continents while her husband was in the USAF, and now lives in the Florida Panhandle. She and her husband have eight children, five of whom are adopted, three from Haiti and two from the United States. They also have four grandchildren. Kathy's favorite activities are those that involve traveling and adventures that include her children and grandchildren.
In order to better relate to the characters in her stories, Kathy has done things such as whitewater rafting, certify in scuba diving, and get her motorcycle endorsement. She draws the line at sky diving.
More from Kathy
Meet the cover model for Freerunner.
I asked a friend if I could photograph her daughter to give the design team an idea of what I envisioned for the cover of Freerunner. I took action shots and mood shots (and even have some fun bloopers). When I sent them to the design team, they actually chose to use one of my photos for the cover. Now one of my friend's daughters is on the cover of my first teen fiction book. She's an amazing young lady, so it's special to me to have her as the cover model.
The cover model is fifteen–year-old Larissa (fourteen when the cover photo was taken), who is part of an adoptive family that has twelve children. She and her brother were adopted as toddlers, and while Larissa doesn't share Kia's story, she has had struggles of her own. To accommodate some medical issues, she is homeschooled. She is involved in modeling, dance, musical theater and singing. The amazing part about Larissa performing is that because of the trauma of spending three years in foster care she struggled with selective mutism, not able to talk to anyone outside of her family. Amazingly she has been able to overcome it and is now able to express herself verbally as well as through music and dance. Larissa's newest interest is photography, and she loves llamas and collecting realistic dolls.
Here are a few fun facts about Larissa:
Favorite color: Purple
Favorite sport: dance
Favorite Bible verse: Proverbs 3:5
Favorite Bible character: Noah
Favorite activity: singing and dancing
What do you want to be as an adult? Performer and photographer
What one thing do you want to do more than anything else? Walk a runway in Italy
What advice would you give a girl in Kia's situation or in any abusive situation? Pray and ask an adult for help. You are the victim, it isn't your fault.
Blog Stops:
Rebecca Tews, November 10
Debbie's Dusty Deliberations, November 11
Texas Book-aholic, November 12
Tell Tale Book Reviews, November 13 (Author Interview)
Inklings and notions, November 14
For Him and My Family, November 15
Library Lady Kid Lit, November 16
Wishful Endings, November 17 (Author Interview)
Artistic Nobody, November 17 (Guest Review from Joni Truex)
Locks, Hooks and Books, November 18
Ashley's Bookshelf, November 19
Because I said so — and other adventures in Parenting, November 20
Stories By Gina, November 21 (Author Interview)
Sara Jane Jacobs, November 21
deb's Book Review, November 22
Truth and Grace Homeschool Academy, November 23
Giveaway: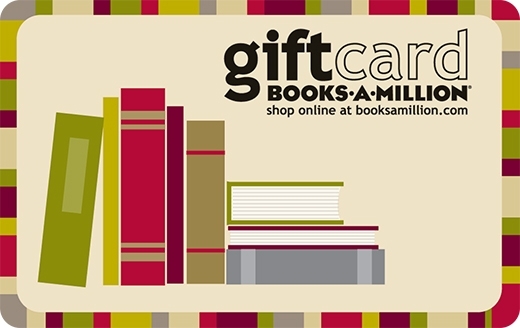 To celebrate her tour, Kathy is giving away the grand prize of a $40 Books-A-Million Gift Card!!
Be sure to comment on the blog stops for nine extra entries into the giveaway! Click the link below to enter.
https://promosimple.com/ps/103e1/freerunner-celebration-tour-giveaway