About the Book:
Book: Succession
Author: Brett Armstrong
Genre: Christian Epic Fantasy
Release Date: October 6, 2020
Son of the Northern Realm's Defender, raised among dwarfs of Ordumair, Meredoch was anticipated to succeed his father. Some whispered he would bring the longed-for peace between Ordumair and their ancient foe, Ecthelowall. All of that changes when Ordumair's Thane is killed and Meredoch and his family are exiled. From prestige to poverty, the young boy must chart a new course.
As the years pass and the idol that was his father's legacy tarnishes, Meredoch's past resurfaces. An artifact of immeasurable worth to Ordumair is found. If recovered by the wrong hands, disaster would befall those Meredoch serves and cares about. Battling creatures believed only myths and racing against evil toward the prize, Meredoch must face the truth of his place in the world and claim his right of succession.
Click here to get your copy!
Interview with Brett
When did you first realize you wanted to be a writer?
I've been writing ever since I was a kid. I wrote my first original story when I was nine and it set in the Aztec Empire and followed a slave from a conquered tribe who had escaped being offered as a sacrifice and in a bid for revenge blended into Aztec society and rose to sufficient prominence to take down the emperor. I put the story inside a folder and drew cover art for it and made up my own publishing house label to put on it. I wrote stories like that for fun all through growing up.
But practicality set in at some point and I started to think being a writer wasn't a realistic goal. A fun hobby, but nothing serious. At least I couldn't see it as more than that until college. I majored in computer engineering and computer science but took some creative writing classes for fun. I remember very distinctly on the walk back from a workshop class the sun was starting to set and it had been a long day, but I remember feeling more content than I had in all my time at the university up to that point. I had been thinking about that for a while, how writing made me feel different than anything else I did. I had read some about the life of Eric Liddell and I had a kind of epiphany. There's a line from the movie Chariots of Fire about Liddell where he is given the line of saying, "God… made me fast. And when I run I feel His pleasure." Though Liddell himself likely didn't say that, that sums up how I feel when I write. By the time I finished the long walk to my car I was determined to see what God could do with me as a writer.
What would you say is your most interesting writing quirk?
My most interesting quirk is probably one that frustrates my editors quite a bit. I have a tendency to use British spellings for words and use obscure or archaic meanings for words. I'm not sure where I picked it up but that's kind of like my default setting. Which means when I'm writing about the Grey Scourge in The Gathering Dark, there are a lot of instances of strikethroughs and Gray being written over it and question bubbles asking me what I'm meaning. I was once accused by a creative non-fiction class professor of writing like a 19th Century British novelist. She didn't mean it as a compliment and I try to suppress it, but I also kind of smile when I recall it.
Where do you get your information or ideas for your books?
It varies quite a bit. Sometimes its news articles or an event I've experienced. If it's for a historical fiction book or a topic related to a story then I'll usually look at a couple non-fiction books on the subject and do some internet research to make sure what I'm writing lines ups with history. In particular historical events can get my imagination going for Quest of Fire. There are a lot of cultures within the story's world, the Lowlands, that blend and are inspired by real life cultures over the centuries.
What do you like to do when you're not writing?
During the day I work as the infectious disease data manager for my state. With COVID "the day" has sometimes meant till after midnight. But in normal times it's a pretty low stress and unassuming job for which I try to always be thankful. Strictly for things I like to do though, my wife and I raise a garden each summer and its always a lot of fun to see our little boy running around it pointing out the pumpkins growing on the vines. I also like to draw, which may or may not count as part of my writing process. I tend to do a lot of sketching of characters and locations, which helps me to describe the people and places in the stories. I enjoy reading and watching movies though I don't get to do either as often as I'd like these days. And my little boy keeps me pretty busy playing games and being silly with him.
What was one of the most surprising things you learned in creating your book?
For Succession there were a lot of little surprises tucked into writing it. Since its more open to peeking at the history and backdrop of the Lowlands, I stumbled on all kinds of neat little story nuggets. Like the storied past to the name Cinaed in that world (which is the name of a major character in The Gathering Dark) that goes back thousands of years to a lost civilization and hero of its last days. And how the dwarfs of Ordumair are obsessed with the number four. Little details like those really make a story world come to life for me and every time I encounter one it's like finding a little bit of treasure.
Do you have any suggestions to help someone become a better writer? If so, what are they?
Beyond the usual of read and write as much as you can and listen to consistent critiques, I think the most important thing for a writer to do is to take some time to do some soul searching. Figure out why it is he or she wants to write. It's been my experience that the moment you step from the writing purely for fun world into publishing things get rough pretty fast. There are rejection letters, bad reviews, contest losses, poor sales, etc. that really pile on the self-doubt and heart ache. I wouldn't be surprised if every writer who has sought publication hasn't thought about quitting more than once. But if you know why you want to write, really deep down, then you can hold onto that during the rough times. It will also let you be more authentic and earnest in what you write, because you'll be doing it from the heart and with purpose. Writing takes a lot of passion and when you see where the currents of yours are leading it makes getting there easier. It also helps you realize that even though success by conventional definitions is a moving target, you will know when you've reached there by how close you are to fulfilling what your root reason for writing is, which is especially important for Christian writers in terms of keeping perspective.
What's your favorite part about being a writer? Research? First Draft? Editing?
I enjoy the research and learning new things, finding neat things to incorporate into the story world to lend authenticity or make things more interesting and immersive. I also enjoy editing and that feeling of refining something so that the story's quality is purer and purer. But I think beyond both is that thrill of discovering new places and people and events that comes with the writing of the first draft. I tend to know the major plot points by the time I commit to writing a book, which is like seeing across the tops of a mountain range, but to cross the range you have to go down and up slopes and encounter things you couldn't see up high and that's a really exciting process.
What do you think makes a good story?
I'm big on themes and meaning within stories, but at its root, I think a good story has to have a sort of feedback cycle. The characters and events start off being constrained by the setting of the story, but over time the events have to effect a change in the characters and the setting. At some point the characters need to start influencing both the events and their setting, so that this constant natural cycle of each element of the story shaping the others takes place. It creates realism and if you can weave themes that convey deeper meaning into that process then I think you have the makings of a great story.
As a child, what did you want to do when you grew up?
It varied over the years. For a long time, I wanted to be an archaeologist like Indiana Jones. After doing research in junior high I realized that archaeologists can have a pretty rough time of it and that it wasn't remotely as adventurous and interesting as Indy makes it look. Though it's also usually a good bit safer. Apparently at some point I knew I wanted to be a writer, because I found a little notebook I made in 6th grade where I was supposed to say what I expected to be doing in 10, 20, 30 years. Alongside archaeologist and inventor, writing books was prominently featured. I'm not out searching for lost artifacts in exotic locations, but I do get to write stories about seeking out lost treasures and point people to the Greatest Treasure, so I'm pretty happy about which part of my childhood dreams came to pass.
What project are you working on now and how do we find your books?
I always try to have a few going at the same time. Right now I'm really close to finishing up a novella set in 4th Century AD Rome. Three men—a coward, a traitor, and a spy—are caught up in a web of political intrigue that threatens to destroy the church in Rome during a time of persecution. It's a story I've picked up and put down multiple times over the years and is really poignant for me.
My biggest undertaking is finishing up the next entry in the Quest of Fire saga, Shadows at Nightfall, to keep it on track to release in September 2021. It's a big story with a lot of new locations, creatures, characters, and questions from The Gathering Dark and Succession being answered. Jason and Anargen are going to have to face darkness that is within them and literal manifestations of the darkness without particularly from a society of arcane assassins called the Sombra who can merge in and out of shadows at will. For those who enjoy Quest of Fire so far it's going to be tragic and sweeping and intense ride.
To find my books you can visit my website: https://brettarmstrong.net or check out my GoodReads page: https://www.goodreads.com/author/show/8281587.Brett_Armstrong. For those who would just like to keep up with my writing, I have the usual social media outlets and tend to share different things on each:
Facebook: @BrettArmstrongWV
Twitter: @BArmstrongWV
Instagram: @BrettArmstrongAuthor
About the Author:
From an early age, Brett Armstrong had a love for literature and history. At age nine, he combined the two for his first time in a short story set in the last days of the Aztec Empire. After that, writing's role in his life waxed and waned periodically, always a dream on the horizon, till he reached college. At West Virginia University, he entered the Computer Engineering program and spent two years pursuing that degree before an opportunity to take a creative writing class, for fun, came along. It was so enjoyable, he took another and in that course he discovered two things. The first was the plot for a short story called Destitutio Quod Remissio, which the others students really seemed to love. The second, he realized he absolutely loved writing. For him, it was like the proverbial light bulb coming on. In the years since, describing that epiphany has been difficult for him, but he found the words of 1924 Olympian Eric Liddell are the most eloquent expression for it: "God made me fast. And when I run, I feel His pleasure." God gave Brett a passion for writing, and so feels His pleasure when writing.
Brett lives in Saint Albans, West Virginia, with his beautiful wife, Shelly. In the summer the pair gardens together, and each day Brett continues writing his next novel.
More from Brett
The Lowlands are on the edge of dramatic changes. In every era, warriors for the High King must rise to keep the light burning and hold back the beasts of the darkness that most believe only myth. But those creatures of lore wait for the nightfall that will allow them to roam free and relish that complacency.
None of the protagonists in the Quest of Fire saga—Anargen, Jason, and, in Succession, Meredoch—realize how great a change is coming. Anargen is from a quiet, little town that has stood unchanged and insular for centuries. Jason has been running from a darkness in his past so long he only looks to his next step, never what's coming ahead. Meredoch grew up with high hopes for his future, proud of his family's legacy. In the course of the saga, each faces a moment when what they'd clung to and trusted in fails them. For Anargen it's his quaint life, Jason self-absorption, and Meredoch his family pride. In losing those things, however, each gains something. The chance to join the ancient Quest of Fire on behalf of the High King of All Realms. There's a passage in The Gathering Dark that sums it up nicely. "Life is filled with losses full of greater gains."
What excites me to write and share the Quest of Fire saga is showing through sweeping epic fantasy the way these characters stand firm. Though not the only spiritual theme woven into the stories, both The Gathering Dark and Succession invite readers to journey with these characters to the brink, risking their lives, and find there the greatest gain.
But I consider my life of no value to myself; my purpose is to finish my course and the ministry I received from the Lord Jesus, to testify to the gospel of God's grace. —Acts 20:24
Blog Stops:
Locks, Hooks and Books, December 1
Inklings and notions, December 2
Because I said so — and other adventures in Parenting, December 3
Tell Tale Book Reviews, December 4 (Author Interview)
For Him and My Family, December 5
Sara Jane Jacobs, December 6
Library Lady's Kid Lit, December 7
By The Book, December 8 (Author Interview)
Debbie's Dusty Deliberations, December 8
Texas Book-aholic, December 9
Artistic Nobody, December 10 (Guest Review from Joni Truex)
Stories By Gina, December 11
deb's Book Review, December 11
Truth and Grace Homeschool Academy, December 12
Guild Master, December 13
Ashley's Bookshelf, December 14
Giveaway: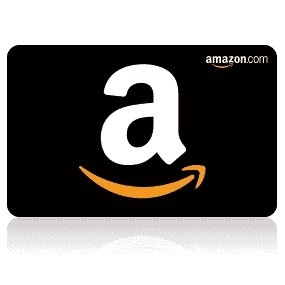 To celebrate his tour, Brett is giving away the grand prize package of a $25 Amazon gift card, bookmarks, and a magnet themed around Brett's books!!
Be sure to comment on the blog stops for nine extra entries into the giveaway! Click the link below to enter.
https://promosimple.com/ps/10452/succession-celebration-tour-giveaway