About the Book
Book: Vanished in the Mountains
Author: Tanya Stowe
Genre: Christian Romantic Suspense
Release date: February 3, 2021
A search for missing women leads to a deadly pursuit.
When domestic violence counselor Dulcie Parker uncovers evidence of a human trafficking ring in the Four Corners area, she's determined to stop it or die trying. With corruption all around her and killers on her trail, Deputy Sheriff Austin Turner's the only one she can trust. But can they work together to expose the crime ring before she becomes the next victim?
Click here to get your copy!
About the Author
Tanya Stowe is a Christian Fiction author with an unexpected edge. She is married to the love of her life, her high school sweetheart. They have four children and twenty-one grandchildren, a true adventure. She fills her books with the unusual…mysteries and exotic travel, even a murder or two. No matter where Tanya takes you…on a trip to foreign lands or a suspenseful journey packed with danger…be prepared for the extraordinary.
More from Tanya
When my children were very young, my husband and I took a trip to Colorado for a family reunion. After the reunion we traveled through Colorado to see the sights. We stopped in Silverton and my sister and I took my young son and daughter down the narrow-gauge railroad to Durango. Riding the swaying train down slopes covered in pine trees with the rushing white water of the Animas River below, I knew I'd write about the area someday. Many years later my husband and I took our first "kid-less" vacation in our motorhome. We stayed in a campground on the Navajo Nation next to Canyon de Chelly. We had no running water or electricity and that night, a storm blew in from the west. We watched the sky change to hues of purple and pink and then sat mesmerized as lightning strikes crossed the magnificent valley. Once again, I planted the scenes in my mind, determined to write about them one day. Little did I know both vacations would combine into one story. I hope you find my memories of the Four Corners area as unforgettable as I did! Blessings!
Interview with Tanya
When did you first realize you wanted to be a writer?
At age 11, I knew I wanted to be a writer. In fact, I wrote my first book at that age of 11. My favorite television series didn't end the way I wanted, so I rewrote the story to my satisfaction. I wrote 3 more books before I was sixteen and countless short stories.
What would you say is your most interesting writing quirk?
I would have to say that my most interesting quirk as a writer is my ability to walk up to strangers and start asking my unusual questions…like the young man in the hardware store. The questions are always weird, and I have to preface them with "I'm a writer and this may seem odd but…" I've interviewed an archaeologist, a horse whisperer, a man who takes corporate leaders on survival trips in the desert, a special ops soldier and Fabio. I love what I do!
Where do you get your information or ideas for your books?
Truthfully, I get most of my ideas from travel. My husband and I have been fortunate enough to travel a lot. We lived and worked in the Middle East for 2 years. We visited Europe and China and now we are full-time RVer's travelling the country. Everywhere I go, I find something fun or fascinating to write about.
What was one of the most surprising things you learned in creating your book?
I've lived in the west most of my life and read a great deal about the Navajo Nation. One of my favorite first trips in our motorhome was to Canyon de Chelly on the reservation. But I did much more research about the customs and culture of the Navajo people and the land they live in. Because of Covid, the tribal government offices were closed, so I had difficulty verifying some of my questions. Our motorhome broke down in Flagstaff, Arizona, and I had to visit a hardware store for supplies. I saw a young worker wearing the distinctive Navajo bun, so I spoke with him and got my answers. I love writing about the southwest, the people, the amazing sunsets, the colors, and the land that tells a story everywhere you look.
What project are you working on now and how do we find your books?
Right now I'm working on a Christmas story. Several years ago, I took part in a collection of four stories with friends. We did a second collection and loved doing it so much, we promised to do a third together, but time constraints got in the way. This year I'm determined to do it! After I finish that story, I have two other books in the pipeline. A romantic suspense set in the Black Hills. One of my grandson-in-laws is a full-blooded Lakota, and I can't wait to tell that story. Next, I hope to do a time slip novel set in and around the California ghost town of Bodie. You can find more information about my upcoming stories and my travels in my newsletter. You can also find me on my website.
Blog Stops
Book Reviews From an Avid Reader, February 8
Through the fire Blogs, February 8
Lighthouse Academy, February 9
Among the Reads, February 9
Hebrews 12 Endurance, February 9
Locks, Hooks and Books, February 10
Betti Mace, February 10
Gina Holder, Author and Blogger, February 11 (Author Interview)
Ashley's Clean Book Reviews, February 11
Pause for Tales, February 11
KarenSueHadley, February 12
Debbie's Dusty Deliberations, February 12
Tell Tale Book Reviews, February 13
deb's Book Review, February 13
Because I Said So – and Other Adventures in Parenting, February 14
Reviewingbooksplusmore, February 14
Hallie Reads, February 14
Older & Smarter?, February 15
Texas Book-aholic, February 15
Artistic Nobody, February 16 (Guest Review from Joni Truex)
Blogging With Carol, February 16
A Good Book and Cup of Tea, February 16
Inklings and notions, February 17
Truth and Grace Homeschool Academy, February 17
She Lives To Read, February 18
Genesis 5020, February 18
Bigreadersite, February 18
Happily Managing a Household of Boys, February 19
Labor Not in Vain, February 19
Simple Harvest Reads, February 20 (Guest Review from Mindy Houng)
HookMeInABook, February 20
Daysong Reflections, February 20
For Him and My Family, February 21
Fiction Book Lover, February 21 (Guest Review from Donna Cline)
Giveaway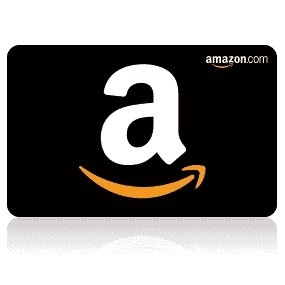 To celebrate her tour, Tanya is giving away the grand prize of a $25 Amazon gift card!!
Be sure to comment on the blog stops for nine extra entries into the giveaway! Click the link below to enter.
https://promosimple.com/ps/10712/vanished-in-the-mountains-celebration-tour-giveaway