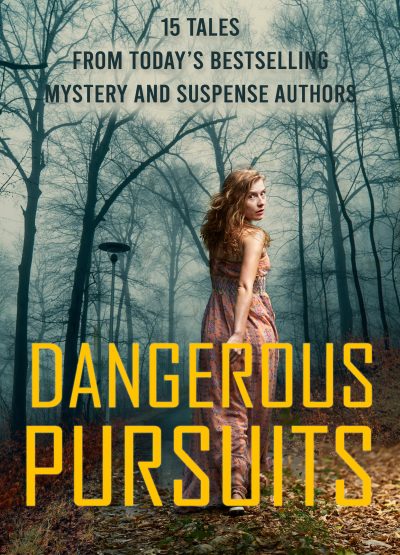 Dangerous Pursuits:
15 Novellas From Today's Most Popular
Mystery and Suspense Authors
Crisp Days. Cold Nights. Dangerous Pursuits.
The chill of fall brings with it a hint of peril in this clean and Christian suspense anthology featuring some of today's most popular female authors.
Join Mary Alford, Lisa Harris, Therese Heckenkamp, Cynthia Hickey, Gina Holder, Ronie Kendig, Loree Lough, Dana R Lynn, Ann Malley, Dana Mentink, J. Carol Nemeth, Cara Putman, Sharee Stover, Terri Reed, and Lenora Worth as we take you on a dangerous journey filled with mystery and suspense that will keep you turning pages until the very. Last. One.
Just 99 cents until October 12th.Buy Now! Add to your reading list on Goodreads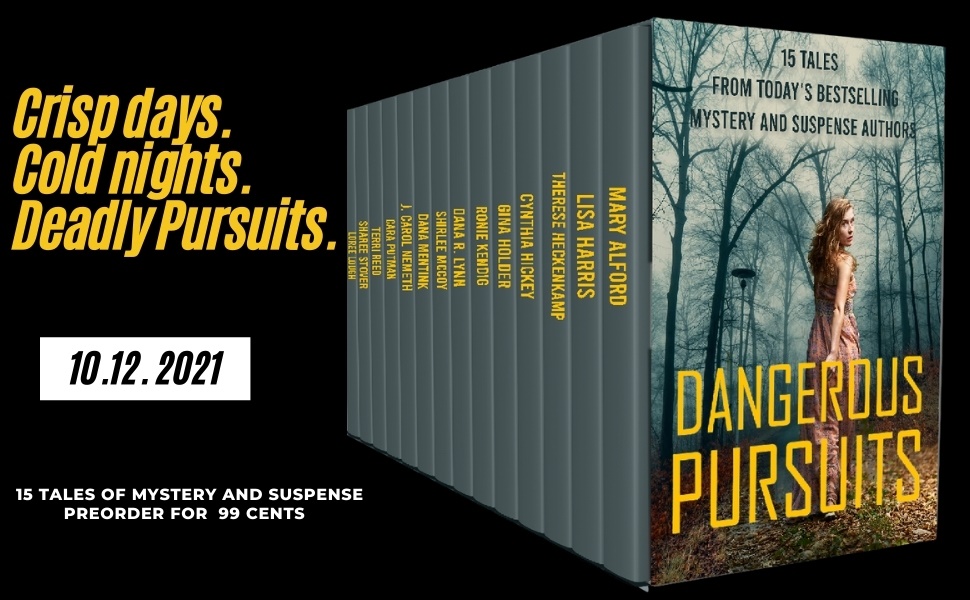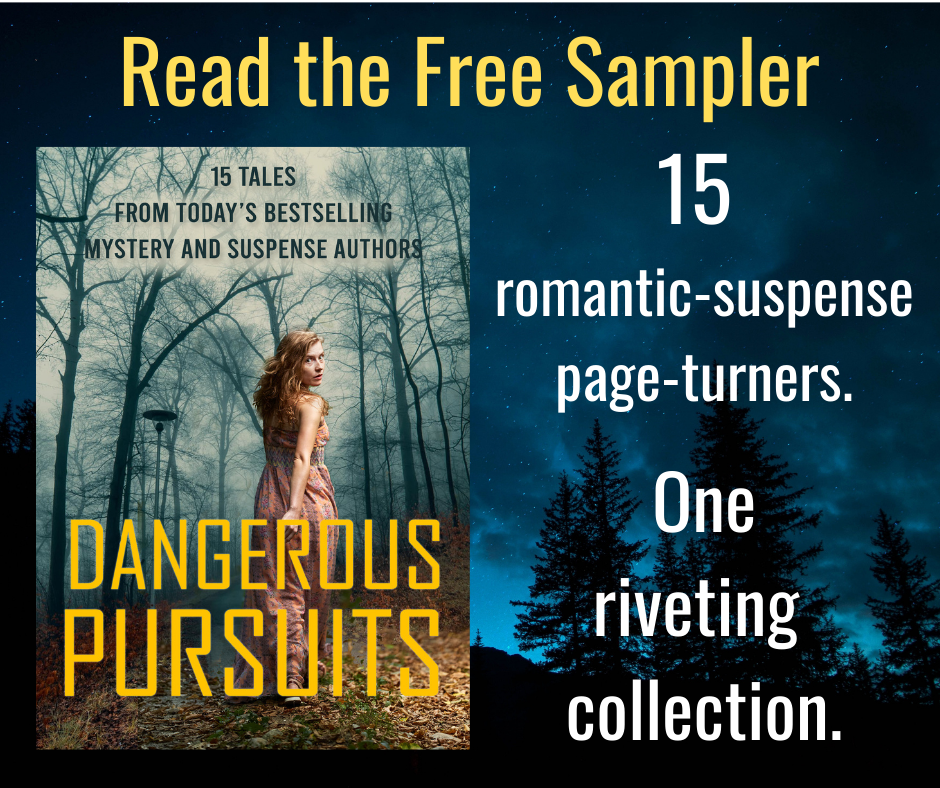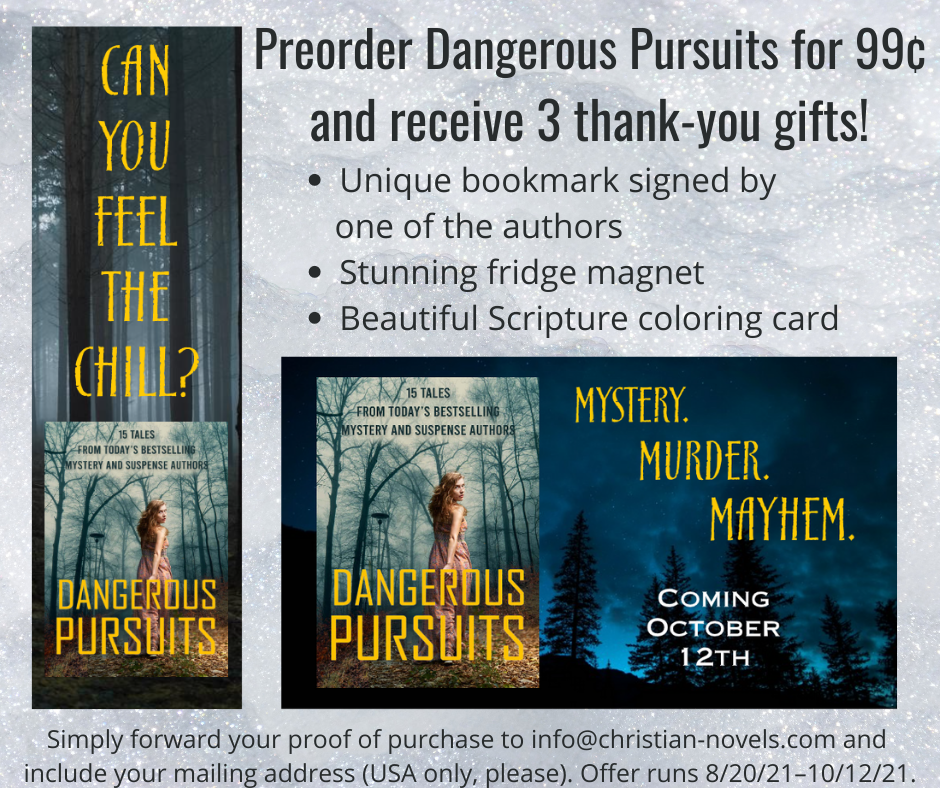 15 Gripping Romantic-Suspense Novellas
One Riveting Collection
Consecrated Sacrifice by Mary Alford:
When his lost love suddenly appears in the midst of a fierce firefight, CIA Officer Branch Collins better figure out whether she's a hero or a traitor—because the stakes have never been higher.
The Last Day by Lisa Harris:
When Dr. Hope McQuaid stops at the scene of an accident on a lonely west Texas highway, she ends up being used as a bargaining chip for two dangerous fugitives with nothing to lose.
Sleep Deprived by Therese Heckenkamp:
When sleep deprivation skews her judgment, grieving young mother Mae risks everything to save a baby—only to wind up accused of a crime.
A Time to Hunt by Cynthia Hickey:
A bestselling author finds himself mired in a plot straight out of one of his books, and the clock is ticking down to the death of those around him. Kidnapping isn't always final. Murder is.
Don't Look Down by Gina Holder:
Can she prove a killer's guilt before he silences her forever? Erynn, owner of the Gourmet Gal food truck, witnesses a murder, but no one believes her. Faith and fear collide in the beautiful Rocky Mountains, where being in the wrong place at the wrong time can lead to more than danger, it can lead to murder.
Deadly Heights by Ronie Kendig:
Heiress and experienced climber Jolie Decouteau doesn't believe in coincidences, so getting acute mountain sickness while on a hike shortly after her father is found dead convinces her that someone is trying to kill her.
Never Think Twice by Loree Lough:
Unbeknownst to recovery agent Fitz, one of the felons he delivered to the authorities has spent every day of his life-without-parole sentence thinking up ways to get even. When he escapes the maximum security prison, he makes a beeline to where Fitz and his loved ones live.
A Dark Silence by Dana R. Lynn:
Deaf since birth, Heidi Martin is excited about her new career as a counselor at the school for the deaf. Until she walks in on a murder and must flee to stay alive. Desperate, she has nowhere to turn but Sergeant Tyler Davis, the man who saved her life, but spurned her love, years ago.
Amish Justice by Ann Malley:
In the cross-hairs of an Amish criminal kingpin, Naomi Boentreger is forced to uncover family secrets first and trust the man she once loved yet now barely recognizes. But Daniel Graber, working undercover for the FBI, sees what he sacrificed all too clearly. He wants to believe, to save Naomi and himself, but faith may come too late.
A Dark Road Home by Dana Mentink:
After a tragic mistake, Lola Armstrong left the U.S. Marshals and rancher Abe Everhart far behind. Now Abe's on her doorstep with retrograde amnesia and his twin niece and nephew in tow. Soon they are on the run with only each other to trust and four lives hanging in the balance.
Courage on the Run by J. Carol Nemeth:
When innkeeper Casey Hartman witnesses a murder, can guest DEA Agent Will Kerns keep her safe from the killer as they head out on the run?
Stepping from Shadows by Cara Putman:
When Emma Donahue goes home, it's time to find answers or die trying. She has days to discover the truth or she'll lose her inheritance. After years of trusting no one, can she risk relying on Lance Updike? The only way to find out is step from the shadows and lure her mother's killer into the light.
Protecting the Heiress by Terri Reed:
A reluctant heiress needs the protection of the intelligence officer who broke her heart if she is to make it to the reading of her father's will alive.
Deadly Catalyst by Sharee Stover:
What starts as an online computer game becomes a life-and-death struggle for Jorja Hale and her teen brother, plummeting them into a deadly underground network. With a killer hunting them, Jorja turns to Tate Sawyer, the man she loved and deserted five years prior.
The Winter Pearl by Lenora Worth:
When antique-jewelry store owner Hannah Dupree mistakenly receives a rare and priceless pearl necklace, someone is out to kill her and get it back. Retired Navy SEAL Luke Pearson manages to help her get away, but soon he's trying to keep her alive.
Wow! That's a whole lot of exciting novellas!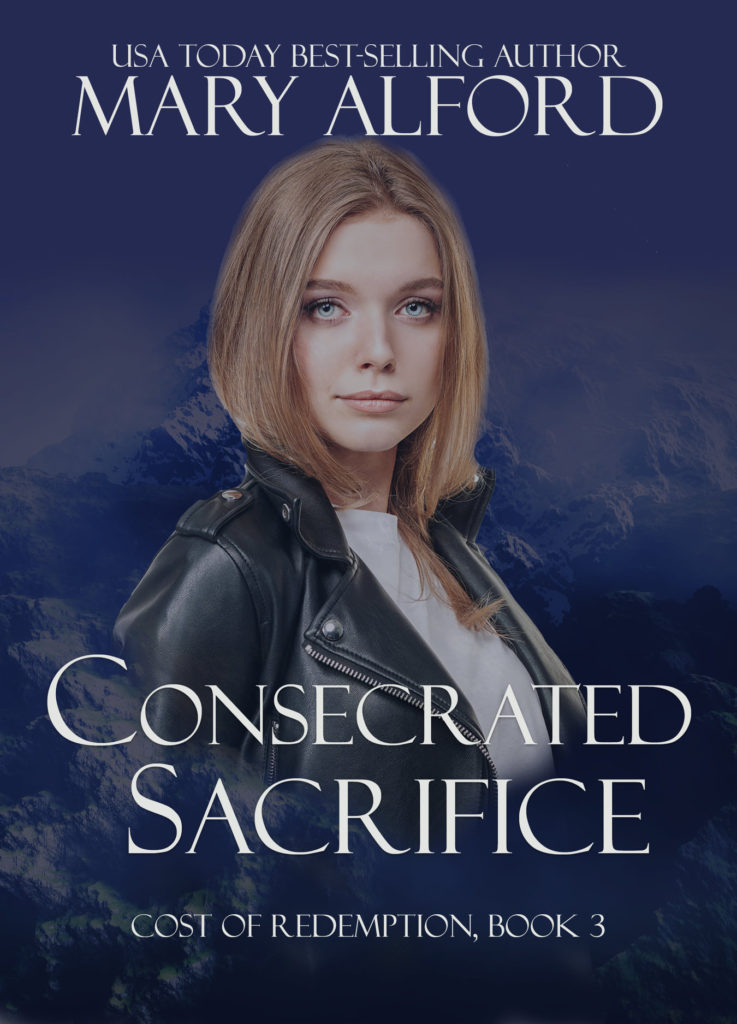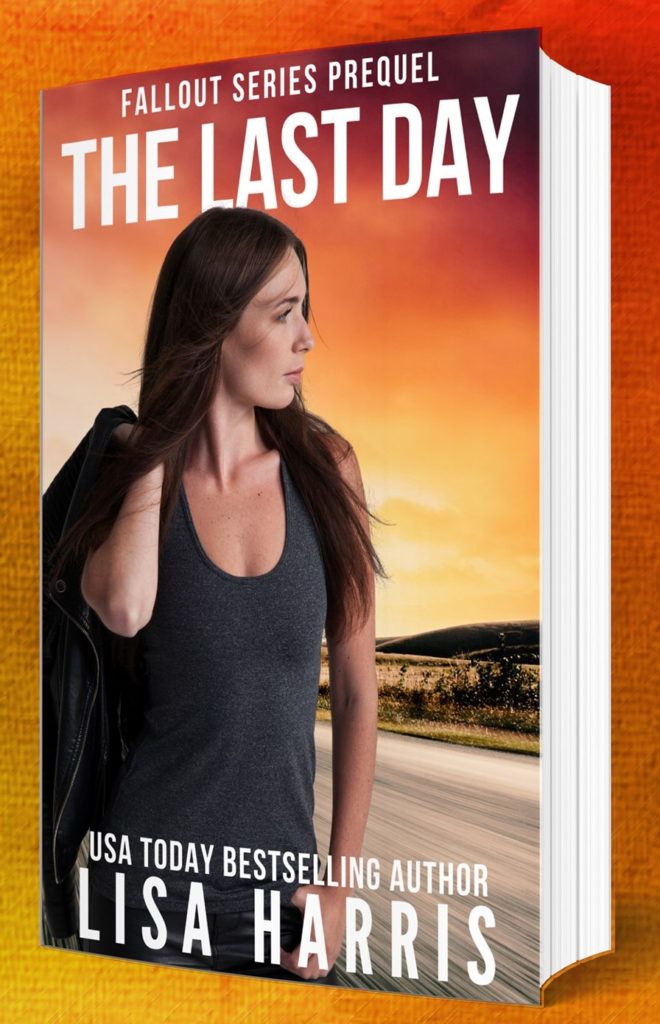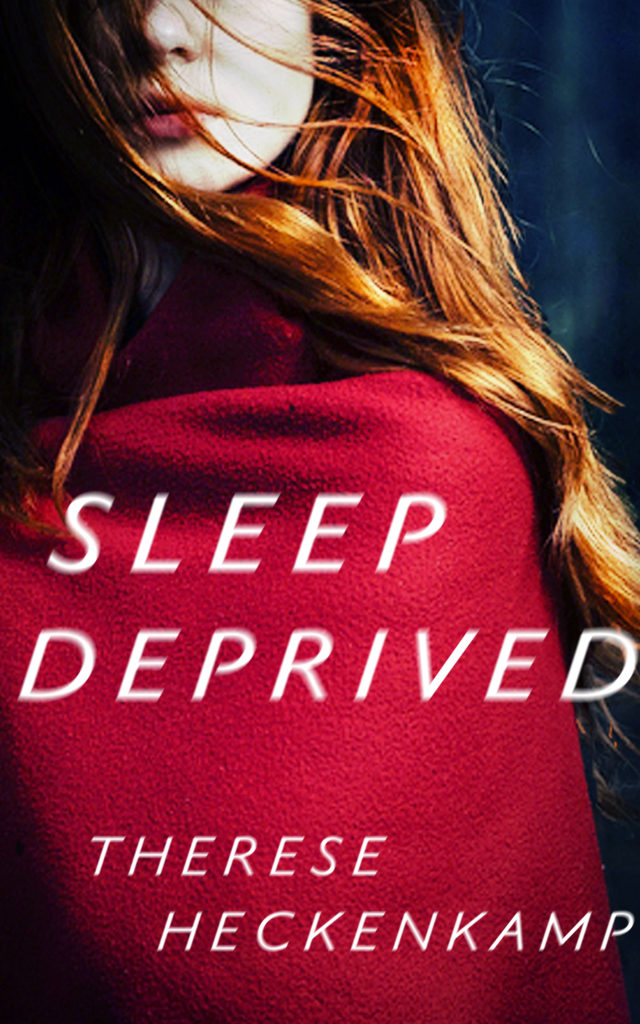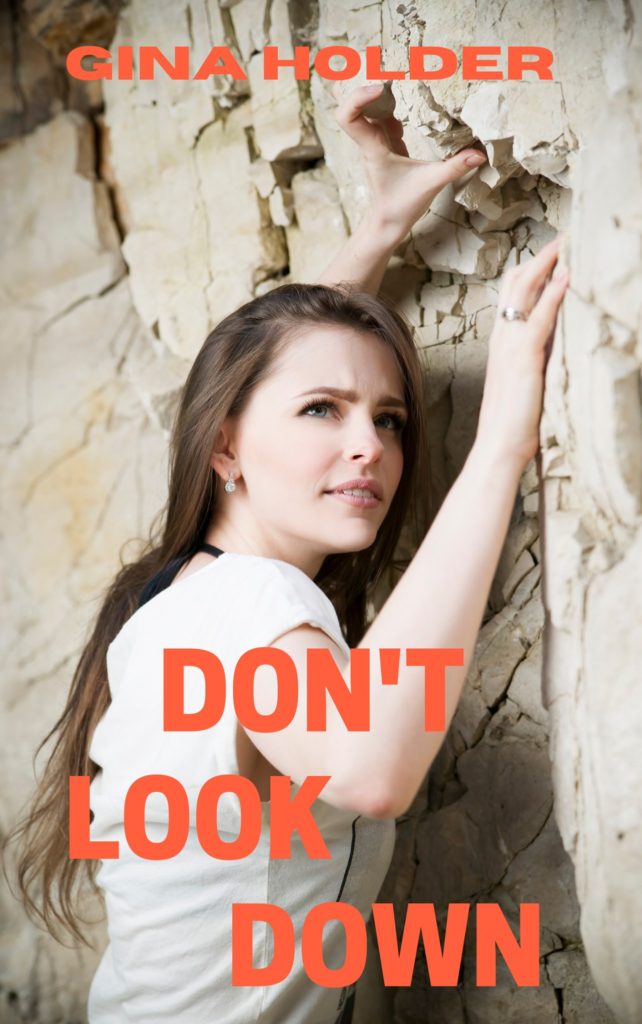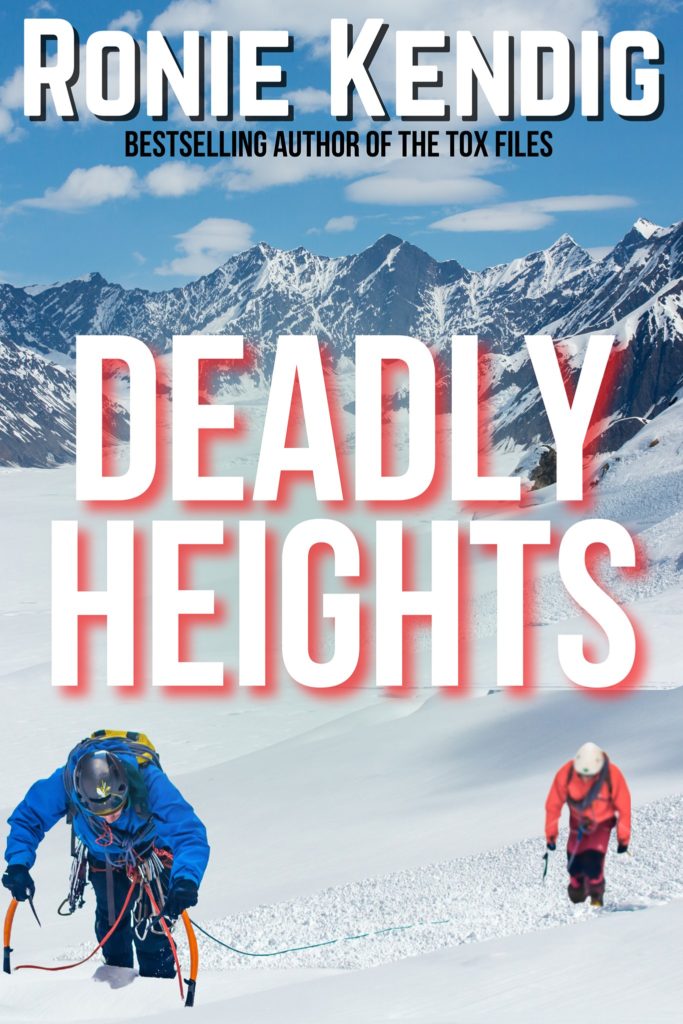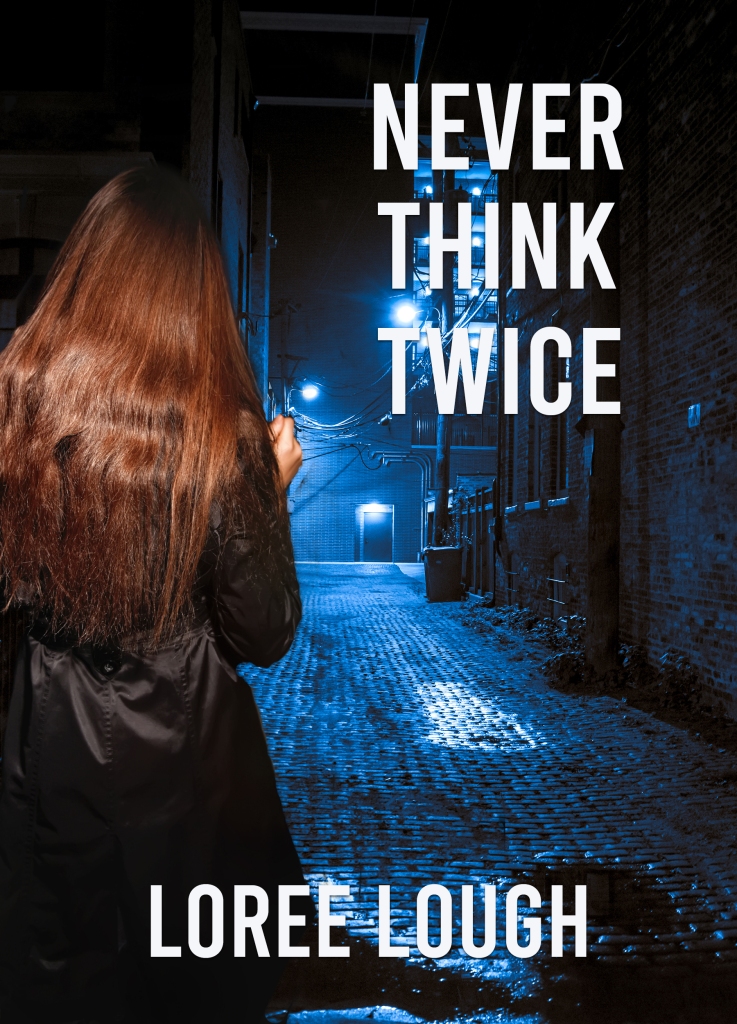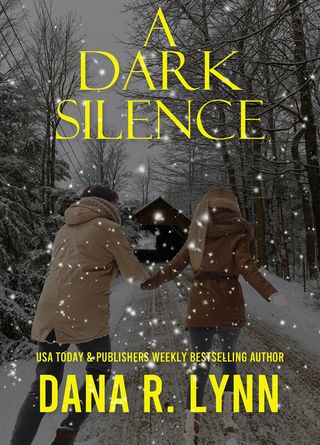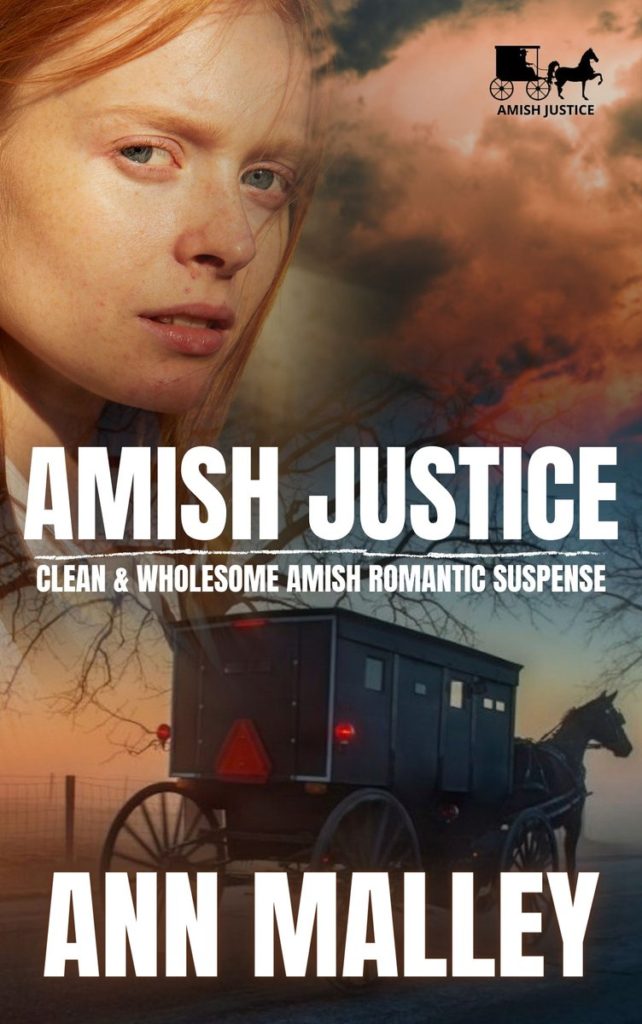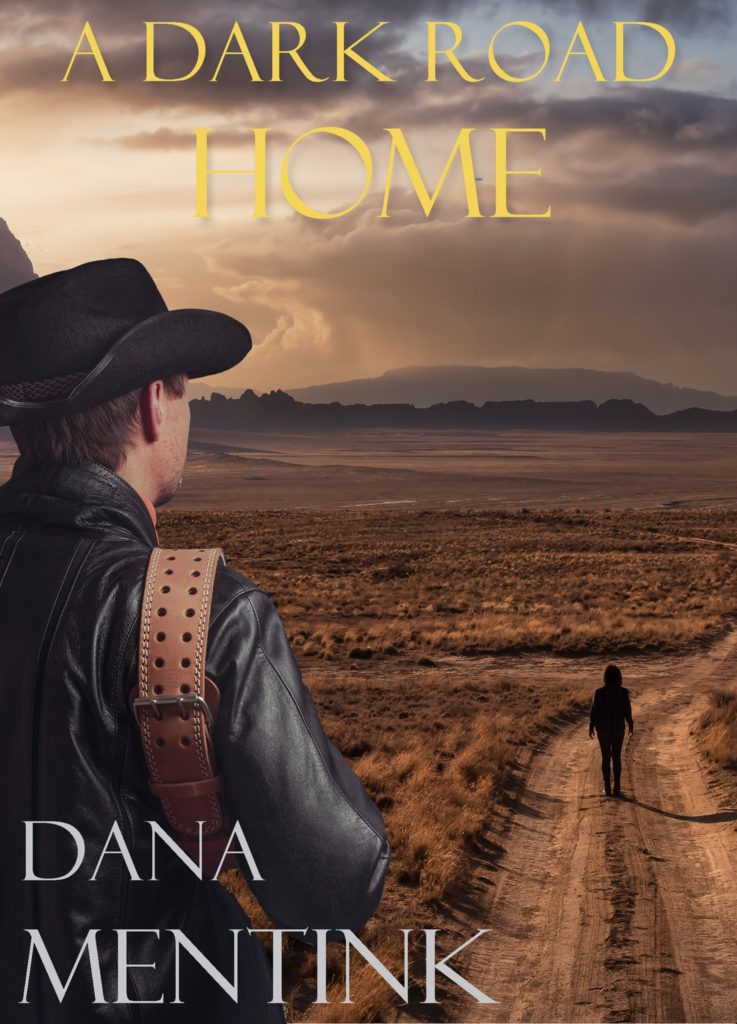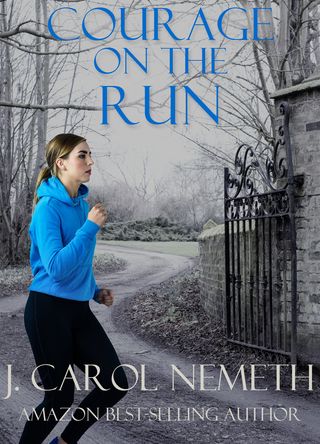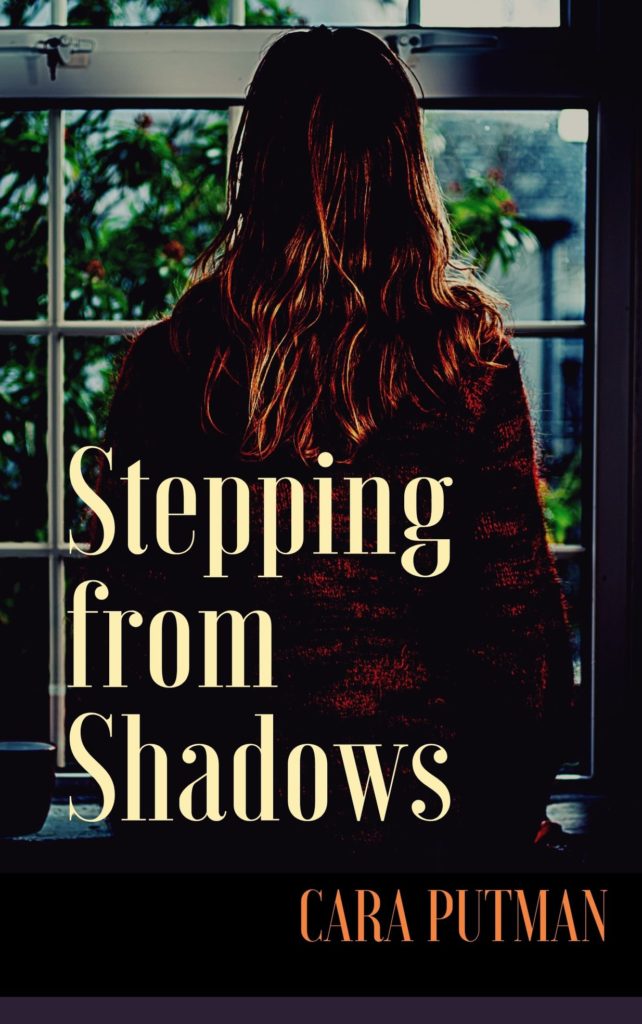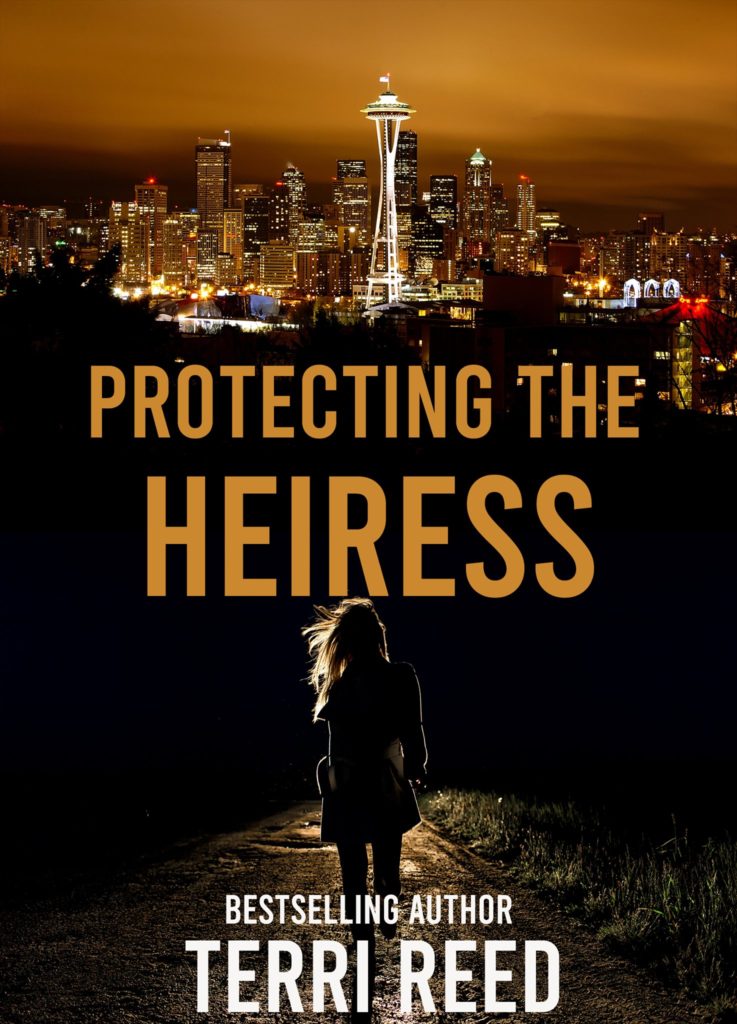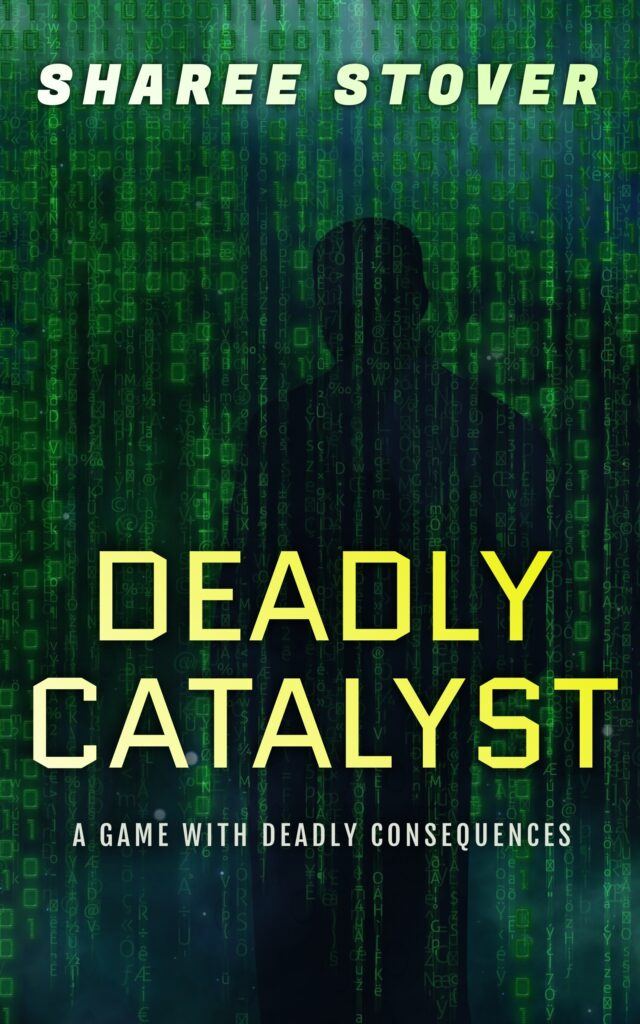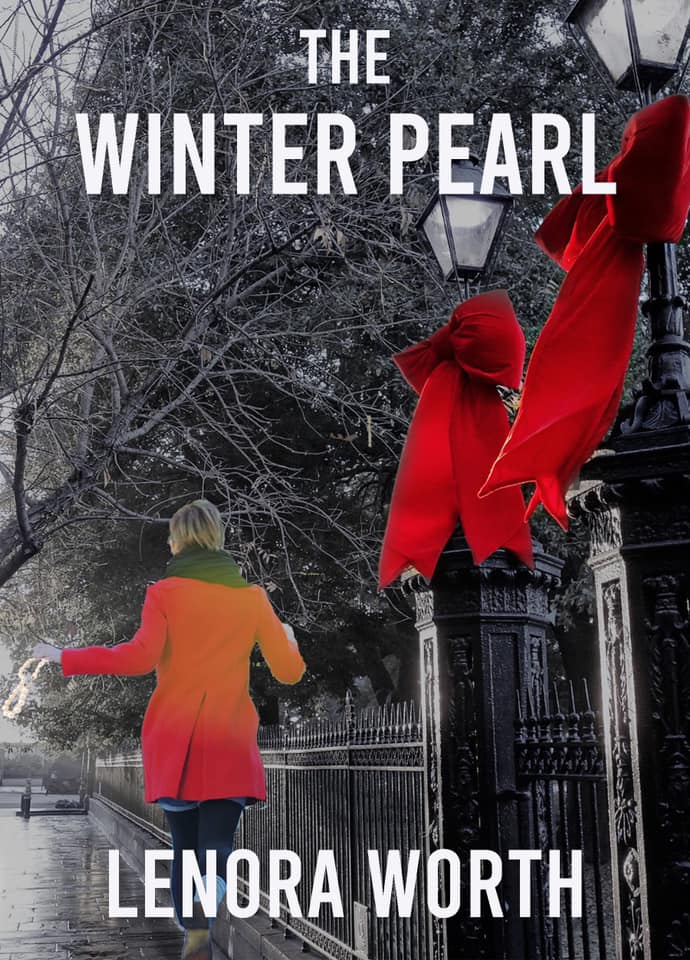 Check out the Dangerous Pursuits Blog Tour for your chance to win a $50 Amazon gift card!
Save the date! You're invited to a party!