About the Book
Book: It Never Occurred to Her
Author: Michelle Jester
Genre: Contemporary Religious Fiction, Women's Religious Fiction, Contemporary Christian Fiction
Release date: November 28, 2021
For two years Gabriel has followed every lead, no matter how small, in the hope of finding his wife who has been kidnapped. He and the police always seem to be one step behind, until investigators give him information that helps him launch the plan to find her.
When Lena looks up into the eyes of her husband, who she hasn't seen in two years, she is humiliated and wants nothing more than to run before he recognizes her. And so she does. It's only when she faces a desperate situation that she is forced to return and ask for his help.
As fate twists its way through both of their lives, they realize it doesn't matter how much they have prepared to face the realities of losing someone, or finding them again, redemption is in letting go of the past and finding a future just off the beaten path.
Click here to get your copy!
About the Author
Michelle Jester is the bestselling author of fiction novels, as well as contributing author to the nonfiction #1 bestseller, My Labor Pains Were Worse than Yours. She also writes nonfiction and children's books. Michelle lives in Louisiana with her husband, high school sweetheart and retired Master Sergeant. She wears a bracelet with a single yellow, rubber duckie charm on it to remind her to enjoy the fun and happy things of life!
You can follow Michelle Jester:
facebook: /authormichellejester
Instagram: @michellejester
TikTok: @michelle_jester
Twitter: @michelle_jester
More from Michelle
When I first started writing this novel, it was because of a dream I had. I woke in the middle of the night crying, sweating, and praising God. I immediately got up, went to my computer and started writing about the dream. I was weeping the entire time and barely able to see through my tears.
In the dream, I was homeless, alone, and had drifted from God. I was hungry and went into a food kitchen to eat. I was dirty, smelled terrible, and missed Larry so much, only I knew I could never go home. I had done too much and had too much done to me to ever make it back to him.
After the person in the food kitchen put the food on my plate, I looked up and it was my husband, Larry. I was humiliated and desperately didn't want him to recognize me. I was about to leave when in the dream Larry's face turned to Jesus and He said, "I have been looking for you."
That dream became the cornerstone of this novel.
Interview with Michelle
Share something your readers wouldn't know about you.
I blog about our lives and I'm a pretty open book for the most part, however an odd thing that most of my readers wouldn't know about me is that saltines crackers are one of my favorite foods.
Another, more interesting thing my readers wouldn't know about me is that I also write light romance/ROM-COM and mystery, thriller, and suspense under different pseudonyms. (I haven't shared this publically yet, but will be outing myself at the beginning of next year.)
If you had to describe yourself in three words, what would they be?
Happy, positive, and passionate.
What book is currently on your bedside table?
The Inmate by Freida McFadden
What has been your favorite part of the publishing journey?
Interacting with readers is my favorite part of this journey. While it can get overwhelming sometimes, I am thankful that people feel connected enough to my stories that they reach out to me.
A close second: publishing day!
Can you share with us something about the book that isn't in the blurb?
Lena finds good friends while being homeless and living on the streets.
As a child, when my mom used to make us go with her to bring food and supplies to the homeless of downtown Baton Rouge, I saw homelessness as a dark abyss; an endless cycle of hopelessness. However, in volunteering as an adult I am able to see another side of homelessness. I've learned that even when circumstances seem impossible, there is still hope, love, and connection with others.
Does one of the main characters hold a special place in your heart? If so, why?
Lena, by far. While Gabriel reminds me of my husband (I adore him), Lena is a reflection of the different stages I've gone through in my life.
What were the highlight or key challenges you faced when writing this book?
I had several major challenges while writing this book. I had a wrist collapse which forced me to pause writing through surgery and recovery. Just when the book was almost ready to go off to editing, my husband was rushed into emergency surgery. While Larry had been involved in conflicts and war throughout his career with the military, I had never felt so scared or alone as I did that night sitting in that waiting area after they had wheeled him away. During his hospital stay, I changed several parts of the book and added new parts because of that vulnerability, fear, doubt, and ultimately increased faith that I experienced through it. I found out, just three months later, when the book was still in the editing phase that my wrist surgery was unsuccessful and my wrist had collapsed again. It Never Occurred to Her would not be the book it is, without all of the trials I faced during writing and editing of it. It was absolutely a spiritual journey for me (writing this book) and I consider it my life's work to date.
What is the key theme and/or message in the book?
Our lives don't have to be perfect to accept love. Also, that we can always go home to God. No matter what we've been through, where we've been, or what we've done, only we can separate ourselves from the love of God by allowing feelings of unworthiness or shame stop us from going to Him.
Where can readers find out more about you and your books?
http://www.michellejester.net is my main author website.
Any current or upcoming projects you'd like to tell us about?
Yes! I am very excited about the Reading Companion and Study Guide for It Never Occurred to Her, coming out at the end of the year. It includes quotes, devotionals, prayers, and insights from contributing women of faith. It is designed specifically to encourage a more joyful life and help break down walls of unforgiveness, feelings of unworthiness, and distrust built by years of pain. I also have book #2, Burn Me, in the Rue the Day series (Stop Me is book #1) that is due to be published at the end of the year as well.
Blog Stops
Book Reviews From an Avid Reader, August 11
Gina Holder, Author and Blogger, August 12 (Author Interview)
Debbie's Dusty Deliberations, August 12
Inklings and notions, August 13
For Him and My Family, August 14
Texas Book-aholic, August 15
Spoken from the Heart, August 16
deb's Book Review, August 16
Locks, Hooks and Books, August 17
Ashley's Clean Book Reviews, August 18
Because I said so — and other adventures in Parenting, August 19
Happily Managing a Household of Boys, August 20
Rebecca Tews, August 21
Truth and Grace Homeschool Academy, August 22
Blogging With Carol, August 23
Pause for Tales, August 24
Giveaway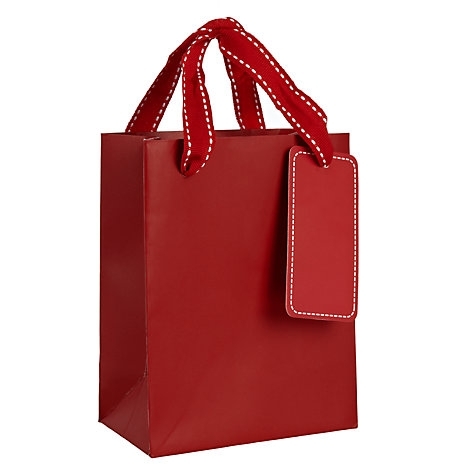 To celebrate her tour, Michelle is giving away a book gift box that includes: other titles from Michelle Jester, as well as several other authors from Rope Swing Publishing, bookmarks, a coffee mug, and a $20 Amazon gift card!!
Be sure to comment on the blog stops for nine extra entries into the giveaway! Click the link below to enter.
https://promosimple.com/ps/20a82/it-never-occurred-to-her-celebration-tour-giveaway