About the Book
Book: Not Dead Yet
Author: Traci Hunter Abramson
Genre: Suspense
Release date: June 13, 2022
Cassidy Edgemont has been dead for four years. At least, that is what the world has been led to believe. After becoming unwittingly entangled in a group called the Coalition, known for using fake news to generate political unrest in the United States, Cas was offered a devastating choice: stage her own death and join her rescuers, the guardians, or risk the wrath of the organization she betrayed. She chose death.
As an invisible government operative, Cas has been living in Paris with no complications—until her family pays an unexpected visit to the European city, changing everything. They think Cas is dead, and she has to keep it that way. But when a bomb is detonated nearby and fake news incites riots in the city, Cas recognizes the mark of the Coalition.
Donovan, a fellow guardian, is summoned to join her in Paris to attempt to untangle the intricate web linking Cas's past with the recent bombings. But as the threat level escalates, Cas must again make an impossible decision: face possible exposure to her family in her race to uncover the truth or risk the loss of innocent lives.
Click here to get your copy!
About the Author
Traci Hunter Abramson was born in Arizona, where she lived until moving to Venezuela for a study-abroad program. After graduating from Brigham Young University, she worked for the Central Intelligence Agency for several years, eventually resigning in order to raise her family. She credits the CIA with giving her a wealth of ideas for suspense novels as well as the skills needed to survive her children's teenage years. She has gone on to write a number of bestselling suspense novels that have consistently been nominated as Whitney Award finalists. She considers shoes an optional accessory which became evident when she won her first three Whitney Awards in 2013 (Code Word), 2014 (Deep Cover), and 2016 (Failsafe.) Safe House won Whitney Awards for both the mystery/suspense category as well as 2017 Adult Novel of the Year. She added two additional awards in 2019 (Mistaken Reality – best mystery/suspense and Sanctuary – Adult Novel of the Year.) She currently lives in Virginia with her family where she enjoys sports, travel, writing, and coaching high school swimming.
More from Traci
Paris anyone? After years of restricted travel and various COVID-related challenges, I needed to spend some time back in a city I love, even if it was only as part of my fictional world. Add in my years working with the CIA, and Not Dead Yet was born.
While Not Dead Yet is technically the sixth book in the guardian series, all of these books are written as stand-alone novels, which simply visit some characters from previous novels and sometimes introduce characters that will be featured in the stories to come.
Not Dead Yet was particularly enjoyable to write, not only because it gave me an excuse to revisit my photos and memories from my most recent trips to Paris, but also because of the parallels that naturally occurred with my own life.
Cas, the main character, is the first female guardian in my fictional top-secret program of government operatives who strive to serve and protect U.S. intelligence and military personnel. When I worked for the Central Intelligence Agency, I often attended meetings in which I was the only woman in the room. Respect and loyalty had to be earned regardless of gender, and I was fortunate to work with some amazing individuals over the years. Some of those treasured work relationships come through within the pages of this book.
Another similarity to my own background is Cas's family dynamics. She has her parents and a younger sister, which mirrors my own early childhood. Her family is often in the public eye because of their association with the media industry. While I didn't come from the extreme wealth and fame as my character did, I do remember well what it was like to have a mom on television (The Home Hunter in Phoenix, AZ) and to have a sister working in the entertainment industry. While my sister (Tiffany Hunter) has taken over The Home Hunter in recent years, a few of her earlier positions included serving as the backstage coordinator for the Grammys as well as working as Bill Murray's personal assistant.
Not Dead Yet blends many experiences from my past with the events of the present and the ever-present question of What if? I hope you all enjoy reading it as much as I enjoyed writing it.
Interview with Traci
Share something your readers wouldn't know about you.
When I start writing a book, I often have no idea what the plot will look like or who my bad guy is, much less what he/she is up to.
If you had to describe yourself in three words, what would they be?
Barefoot, outgoing, fun.
What book is currently on your bedside table?
I always have a stack there. I'm currently reading An Alleged Rogue by Sian Ann Bessey. Also currently waiting to be read are advance reader copies of Come, Gentle Night by Stephanie Black, The Best Intentions by Sarah M. Eden, and Healing Hazel by Jennnifer Moore.
What has been your favorite part of the publishing journey?
The people. I love connecting with readers and sharing my fictional world. I also cherish the many friendships I've made with fellow authors and the many people at my publishing house who work so tirelessly to put out the best product possible.
Can you share with us something about the book that isn't in the blurb?
This book was originally supposed to be set in Sarajevo, but my research trip to Bosnia and Herzegovina had been scheduled for March 2020. Needless to say, that got canceled. With these characters demanding for their story to be written, I ultimately changed the setting to cities I was more familiar with, primarily Paris, and then enjoyed seeing how the plot unfolded.
Does one of the main characters hold a special place in your heart?
If so, why? Cas was very relatable to me. She comes from a traditional family with one younger sister, which resembles my family during my childhood. She also grew up in the entertainment industry, which I also have ties to. When I was ten, my mother started modeling and eventually moved into television. That opened up a lot of doors for both me and my sister to get to know many others who work in that field and to understand the challenges that can come with fame.
What were the highlight or key challenges you faced when writing this book?
Probably the biggest challenge was trying to create during the pandemic when I couldn't go out and visit places that were in the book, instead being forced to rely on my memory and photographs I had taken on previous research trips.
What is the key theme and/or message in the book?
The main themes are the strength of family and that we can overcome the difficulties of our past.
Where can readers find out more about you and your books?
My website is https://www.traciabramson.com/home, and readers can also explore my books on my Amazon page https://www.amazon.com/Traci-Hunter-Abramson/
Any current or upcoming projects you'd like to tell us about?
I am really excited about my upcoming October release, The Danger with Diamonds, which I co-wrote with Sian Ann Bessey. This is the first of our series that spins off of Heirs of Falcon Point, and it is so much fun. We utilize my insider knowledge of the intelligence community as well as Sian's exceptional ability to create deep characters and rich settings. Add in a bit of humor, and it makes for a really enjoyable read.
Blog Stops
Book Reviews From an Avid Reader, August 4
Inklings and notions, August 5
EmpowerMoms, August 5
For Him and My Family, August 6
Cathe Swanson, August 6
Texas Book-aholic, August 7
Blogging With Carol, August 8
Debbie's Dusty Deliberations, August 8
Betti Mace, August 9
Wishful Endings, August 9
deb's Book Review, August 10
Inside the Wong Mind, August 10
Because I said so — and other adventures in Parenting, August 11
Ashley's Clean Book Reviews, August 12
Holly's Book Corner, August 12
Locks, Hooks and Books, August 13
Mary Hake, August 13
Truth and Grace Homeschool Academy, August 14
The Book Club Network, August 14
Gina Holder, Author and Blogger, August 15 (Author Interview)
Dee S. White, August 15
CarpeDiem, August 16
Reading with Emily, August 16
Pause for Tales, August 17
Melissa's Bookshelf, August 17
Giveaway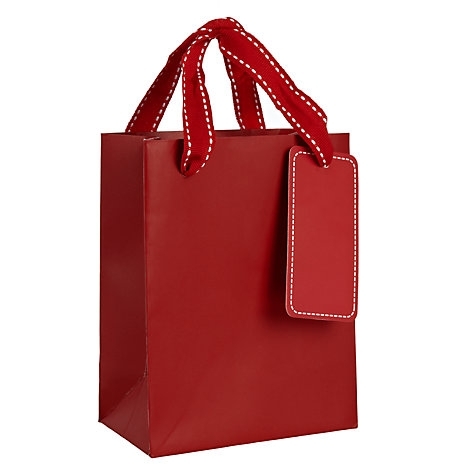 To celebrate her tour, Traci is giving away the grand prize package of a $25 Amazon Gift Card, Signed Book, Matching bookmark, Matching pin, and Matching stickers!!
Be sure to comment on the blog stops for nine extra entries into the giveaway! Click the link below to enter.
https://promosimple.com/ps/2070b/not-dead-yet-celebration-tour-giveaway